Our residential property department is as at home dealing with high value properties in London as it is with locally based properties.
An in-depth knowledge of the South West makes us experts in dealing with unique properties, including those with water frontage or moorings, equestrian use, unusual rural features or holiday home usage.
As well as helping the buying and selling process to run smoothly and quickly, our team can also offer specialist advice on buy to let properties, barn conversions, new build developments and mortgages – including releasing equity through a 'lifetime' mortgage.
Bartons was one of the first solicitors' practices in the South West to gain accreditation under the Law Society's Conveyancing Quality Scheme – the mark of excellence for the home buying process.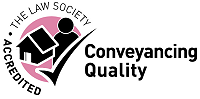 Contact our Residential Property Team

"Good morning Daniel,
Thank you very much for your message and written confirmation.
Now that I've had a moment to come up for air from the unpacking of the past few days, I wanted to take the opportunity to thank you for the excellent service you've provided to us for both our sale and purchase.
It's been a pleasure to work with you and I've been very impressed with your responsiveness, attention to detail, and professionalism throughout this process. It made all the difference to have the support of a trusted conveyancer, particularly during the more challenging aspects of our purchase.
I will certainly not hesitate to recommend and use Bartons again in the future."
"Thank you for letting us know Jane and for your (and the wider Barton's) excellent service. We sing your praises, and would undoubtedly seek your assistance in the future should the need arise."
"Thank you for your support over the last 9 months, your communication & attention to detail have been excellent and it's made the process has pleasurable as these things can be."
"… I am struggling to fill in and return the form online. But I would rate every question as excellent. We will recommend Bartons in the future and will definitely get a quote to use their services next time!
My only feedback would be an easier to fill out online survey. 
Every member of the team we spoke to was professional and supportive and helped to reduce the stress of an inevitably stressful process."
"Having bought and sold many properties over the years I was delighted with the consistent and timely support provided by Bartons at each step of a quite drawn out sale.  Actions were taken as promised, deadlines respected and the process was made as easy as it could have been for me and clearly communicated at every step.  I would not hestitate to recommend Bartons to others."