Our residential property department is as at home dealing with high value properties in London as it is with locally based properties.
An in-depth knowledge of the South West makes us experts in dealing with unique properties, including those with water frontage or moorings, equestrian use, unusual rural features or holiday home usage.
As well as helping the buying and selling process to run smoothly and quickly, our team can also offer specialist advice on buy to let properties, barn conversions, new build developments and mortgages – including releasing equity through a 'lifetime' mortgage.
Bartons was one of the first solicitors' practices in the South West to gain accreditation under the Law Society's Conveyancing Quality Scheme – the mark of excellence for the home buying process.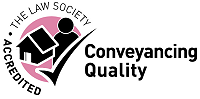 Contact our Residential Property Team

"Dear Roseanna and Amy,
Just to say a huge 'Thank you" to you and Amy for handling the sale for us. We were incredibly impressed with the service you provided; you successfully managed what could have been a very stressful situation , selling and buying in two different counties – managing each transaction efficiently and quickly. We cannot speak more highly of your practice.
Once again, thank you so much for the service you provided- it was very impressive."
"Hi Kristy
Wonderful!!! Thank you so much for everything!!!
That's absolutely fantastic news
You've been amazing (as always)"
"Wow, the best ever solicitor I have used for conveyancing. I worked in the industry for many years and understand the pressures and environment that solicitors work within. The communication from the solicitor was every other day, always with a pleasant demeanour. I felt I was looked after and that I mattered. My frustrations were heard and dealt with cordially, immediately and effectively. Brilliant service. Will never use any one else."
"Dear Nicola
Thank you so much for all your usual terrier efficiency in our latest transaction.people moan about their solicitors I always say smugly mine is wondrous and yet again you have confirmed my boasts.thanks to you and all your team."