Our residential property department is as at home dealing with high value properties in London as it is with locally based properties.
An in-depth knowledge of the South West makes us experts in dealing with unique properties, including those with water frontage or moorings, equestrian use, unusual rural features or holiday home usage.
As well as helping the buying and selling process to run smoothly and quickly, our team can also offer specialist advice on buy to let properties, barn conversions, new build developments and mortgages – including releasing equity through a 'lifetime' mortgage.
Bartons was one of the first solicitors' practices in the South West to gain accreditation under the Law Society's Conveyancing Quality Scheme – the mark of excellence for the home buying process.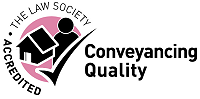 Contact our Residential Property Team

"Thank you for all your support along our (slightly extended) journey to buying a house! 
It's a great feeling to know that we can always trust you, and that you have our back.  The simple fact that we know you are looking out for us is a huge factor, significantly lessening the potential stress of this kind of thing."
"We would just like to say thank you for all your work on securing our exchange of contracts and completion.  Although the buyer had a last minute wobble, to say the least, you pushed ahead and along with Harriet made it all happen.  We were very pleased that you were acting for us, as we knew we were in good hands throughout and really appreciated your frequent communications and responses and felt we were genuinely working together. We were never left wondering what was happening.
So, thank you again and we will certainly like to work with you again if and when we buy another property.
Kind regards to your whole team."
"Thank you so much for all of your extremely diligent work. You have been so fantastic, we have valued your commitment immensely. We love our new home."
"Thank you very much for all your help in bringing the sale to a swift conclusion. At a time when I hear constant criticism of Solicitors slowing transactions it is refreshing to work alongside someone so attentive, dynamic and communicative. The Elms was far from straightforward given some of our prospective purchasers and the state of the market and I am very grateful for all your assistance."
"We have now landed in Dartmouth and the unpacking is still taking place but I just wanted to thank you and your team for your efforts over the last few months for making this move happen. There have been times when I thought it was all going to go wrong but you have stuck with the process and kept a cool head in times of struggle and I'd be happy to recommend yourself and Barton's to friends and family if they ever choose to move house. I hope you have a slightly more peaceful time now that we're done and wish you well for the future."