Our residential property department is as at home dealing with high value properties in London as it is with locally based properties.
An in-depth knowledge of the South West makes us experts in dealing with unique properties, including those with water frontage or moorings, equestrian use, unusual rural features or holiday home usage.
As well as helping the buying and selling process to run smoothly and quickly, our team can also offer specialist advice on buy to let properties, barn conversions, new build developments and mortgages – including releasing equity through a 'lifetime' mortgage.
Bartons was one of the first solicitors' practices in the South West to gain accreditation under the Law Society's Conveyancing Quality Scheme – the mark of excellence for the home buying process.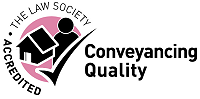 Contact our Residential Property Team

"A first-time-buy, whether simple or complicated, is inevitably stressful.  To be in such capable legal hands – albeit we knew in advance that would go without saying – and to be supported as well with sound common sense advice along the way, makes a very great difference."
"We have never dealt with such professional, on-the-ball, friendly solicitors. We have bought and sold a few properties in our time but have never had such outstanding service."
"Bartons have been outstandingly supportive and efficient.   The personal touch has made all the difference in making my house purchase as stress free as possible.   I'm so glad that Julie Arnold, in particular, was working with me and not the other side!   Thank you very much, I would highly recommend their services to anyone going through the house buying process."